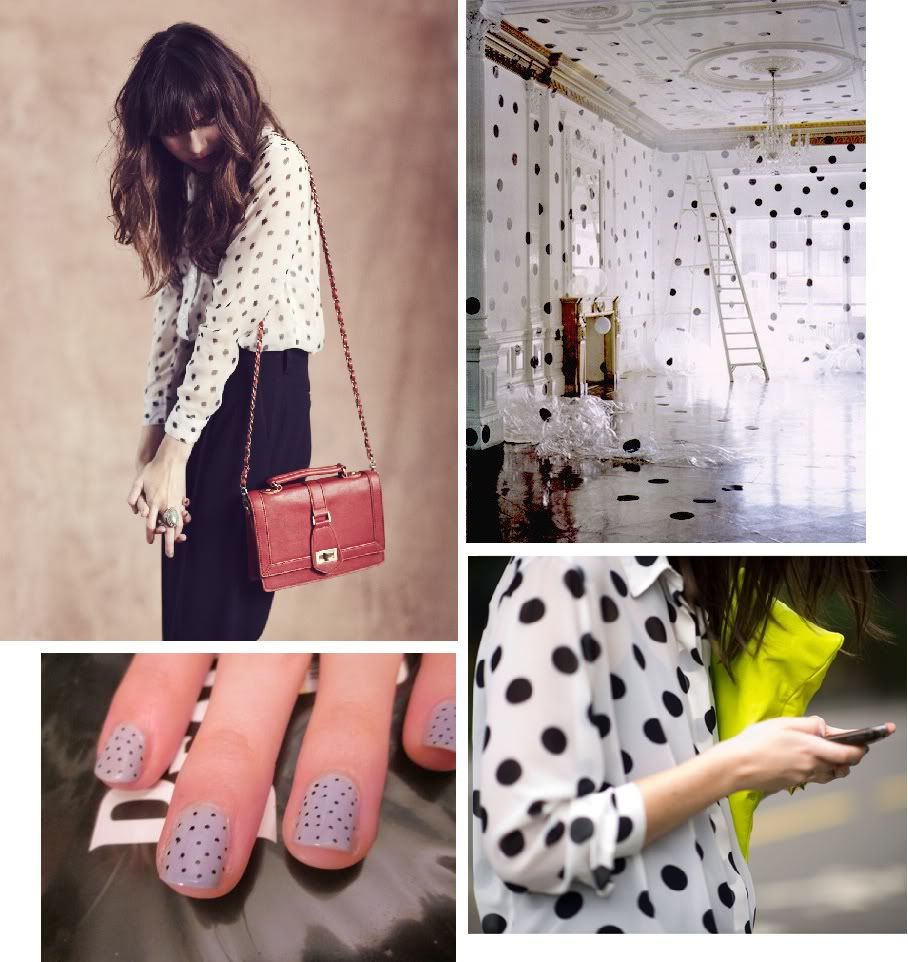 Hope you all had a great weekend! Did you do anything fun? I started some Thanksgiving prep, but was interrupted by work:( Looks like I'll be scrambling late Wednesday afternoon since this short week is brimming with more work.
As you can tell from previous posts, the last two months have been stressful both personally and professionally. I'll spare you guys all the details, but thank goodness for this awesome blogosphere! It's always a welcome break from reality to divulge in anything inspirational and creative (i.e. Anything by
Tim Walker
blows me away & this polka dot room is no exception!).
I'm going through a polka dot phase at the moment lol Can anyone point me to a flowy polka dot blouse like the ones above? (Within a reasonable price *wink*)