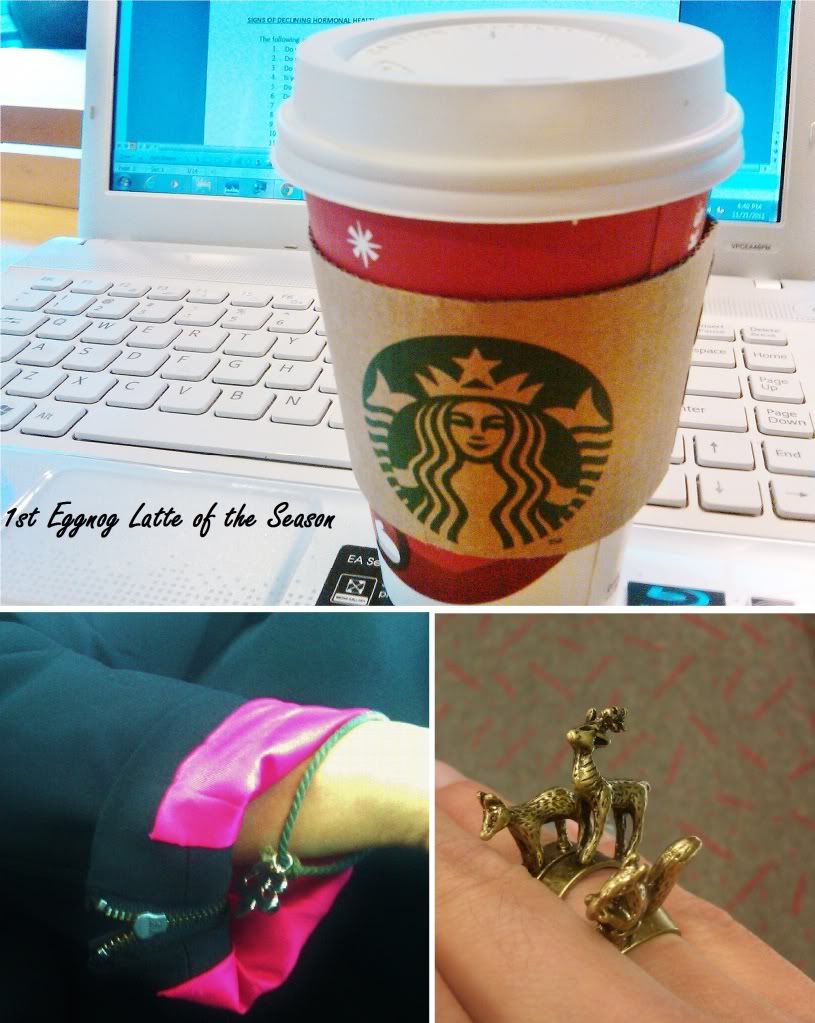 A SB eggnog latte that got me through a very long day | This blazer's pink lining was an instant pick me up for a work outfit | Quirky rings at Target | Leaves are finally changing colors out here lol Taken on a beautiful and warm day! | Zoya "Edyta" - much more beautiful in person! Turns into shades of gold, olive & hunter green | Delish Baba cake via
Panera
It's nearly Thanksgiving?! How?!:) As I mentioned yesterday, I'm having quite the stressful week, but thankful for today's short work day!
Quick rant:
work was awful this morning, but I'm attempting to keep my head up and not allow the day's discouragements set the tone of the holiday weekend. It's just one of those days where everything seems to go wrong...
On that note, above are a few phone snapshots of tiny pick-me ups that's getting me through this week. Why am I still on my laptop?? Haha! I need to scurry on out of here and join the masses for some last minute groceries...Lines are going to be craazzyy.

To my US friends, how are your preparations going? How is everyone's week?