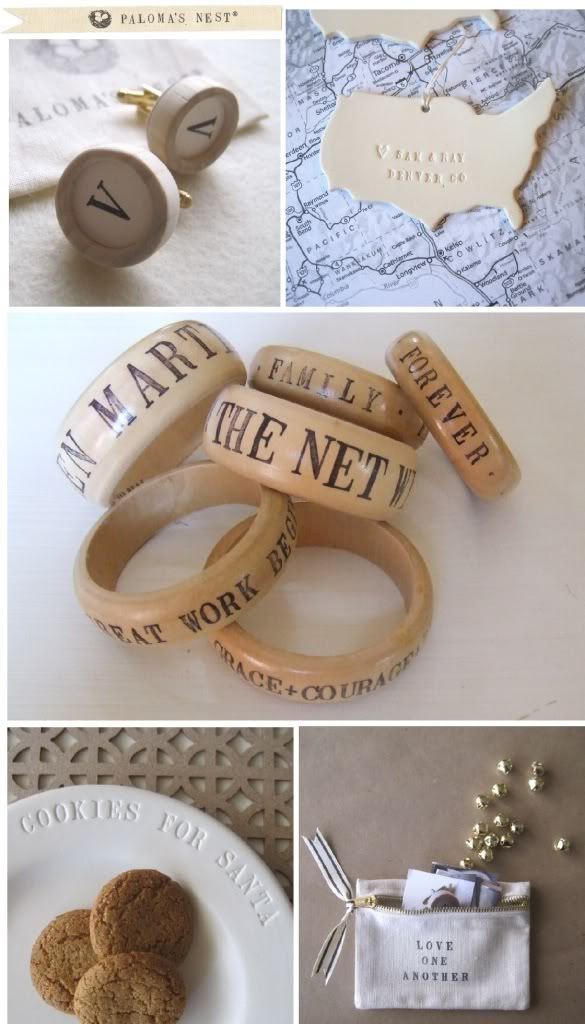 Images: Paloma's Nest
I discovered a new favorite site through
Hank+Hunt
last week and just had to share! Austin, Texas based Caroline Colom Vasquez is the talented artist and designer behind
Paloma's Nest
. I'm loving the stylish simplicity of these handcrafted loveliness with a wide range of customizable gifts for weddings, birthdays or any occasion, really.
I'm sure many of you guys know at least one person who has everything they need/want, hence a headache to shop for lol I know quite a few and each birthday and holiday season has me scrambling for ideas! The above items caught my eye including these customizable
cuff links
and
"where we met/where you were born" ornaments
. I'm also a huge fan of the these
wooden bracelets
stamped with positive affirmations: "You are loved"/"I Can Change the World"/"Grace+Courage."
Custom Good Egg via Paloma's Nest
Paloma's Nest may have come to my holiday shopping rescue this year (and in years to come, as well haha!). How do you guys shop for the one person who has everything? Would love to hear your ideas:)