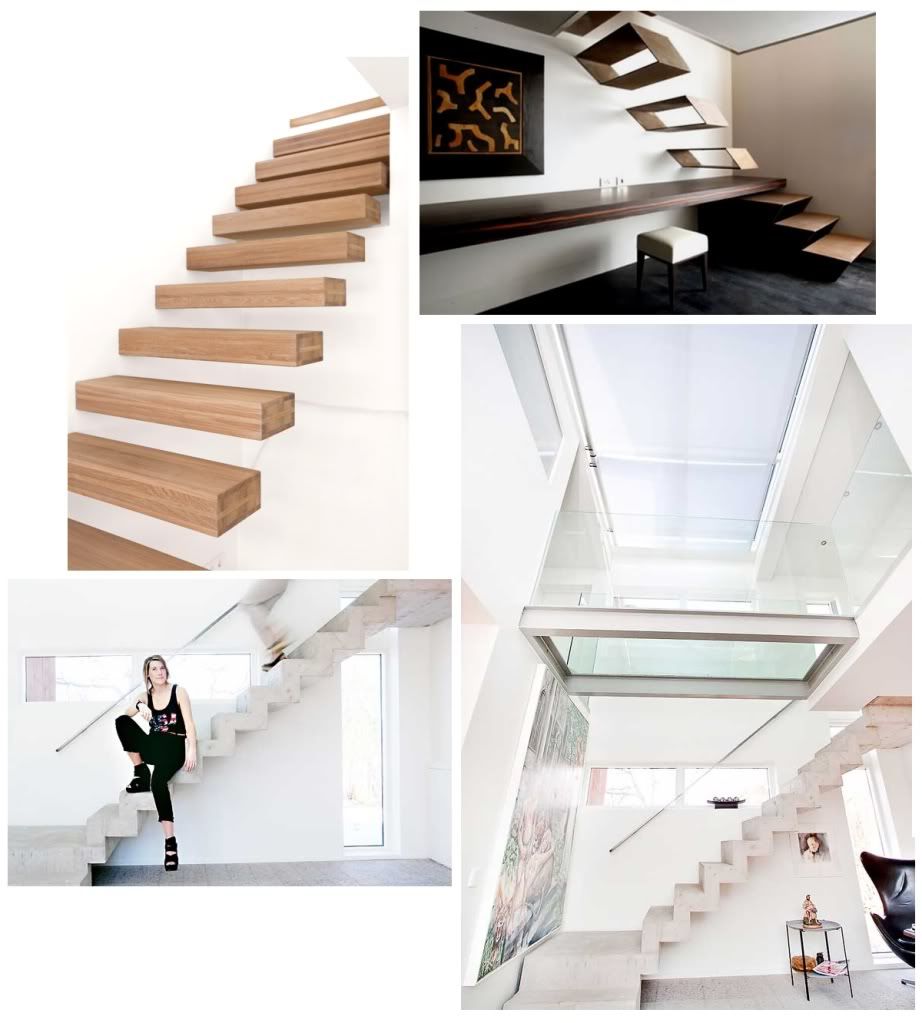 Loving these staircases that appear suspended in mid-air. Imagine staying in a guest room with these box-like steps at The Gray hotel in Milan!
While these designs are aesthetically pleasing to the eye, the paranoid in me prefer steps with secure railings on both sides;)
So who's ready for the weekend??
Images: 1. via n-w-c tumblr 2. The Gray Hotel, Milan, Italy via here 3. & 4. freshome.com