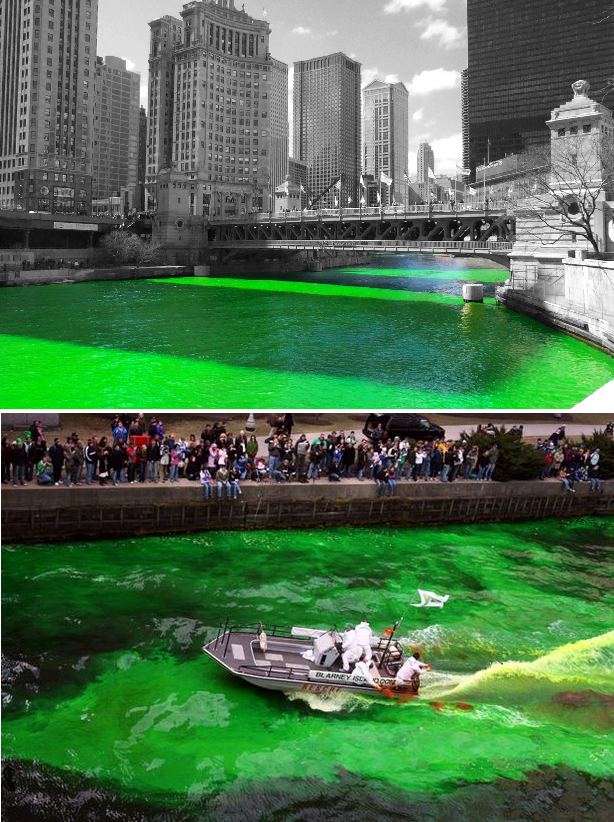 I first heard about the Chicago River tradition over the radio and swiftly googled a few images. That's no photoshop trick above! For over 40 years, the Chicago River is dyed the perfect "Irish green" in honor of the annual St. Patrick's Day Parade! Contrary to popular belief, this operation is not backed by the city, but privately funded.
For the emerald green tint to last through the festivities, 40 tons of (
environmentally friendly
) vegetable dye is dispersed through the river. Isn't that incredible?? Check out this stop motion video
here
. If you're interested in reading more about the history of this unique Chicago tradition, check out the official page
here
.
How are you celebrating St. Paddy's Day, friends?